from  km 8'695 to km 9'375  total 680 km  and from  km 9'476  to  km 9'509  total 43 km.
Now I was again on the border of another country of the European Union. But here was somthing going on. Four police cars were standing around and the border police controlled all vehicles coming from Hungary, mainly vans and trucks and campers. Fear of migrants here was clearly demonstrated.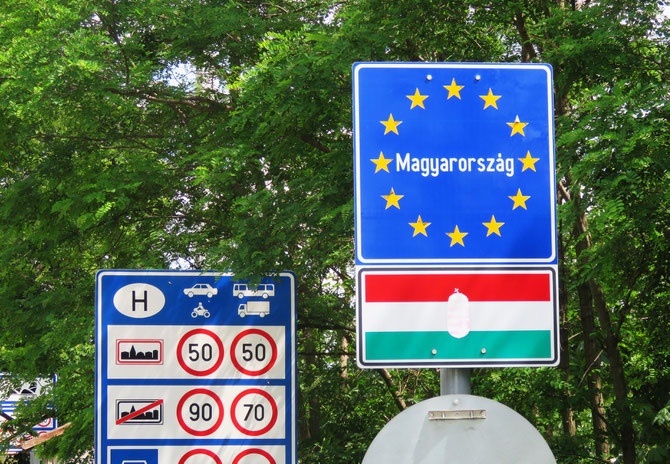 As the sign of this country already indicates, the inhabitants speak an unfamiliar language for us and so I could neither read nor understand a single word. But the landscape is similar to that of Burgenland and therefore flat as a taut sheet. The fields are huge and sometimes appears a huge field of phacelia like a lake.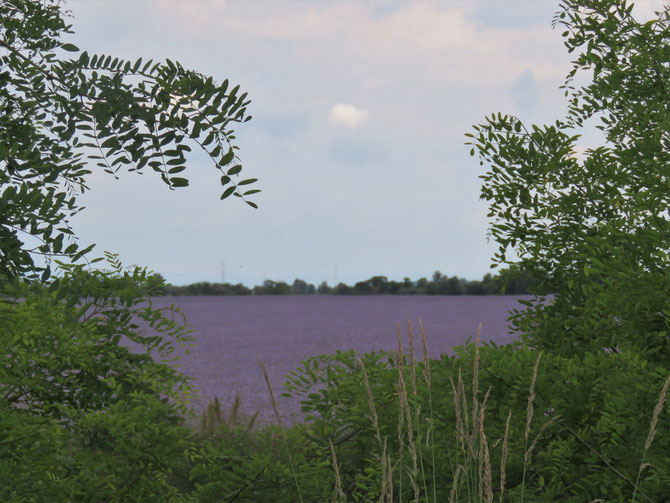 In Mosonmagyarovar, where I stayed in the campground next to the thermal bath I was caught by a heavy rain. Dimitri was again allowed to sleep in tent which happily remained dry.. The next morning I spread all things for drying. While waiting I enjoyed a delicious breakfast with a woman from Bern.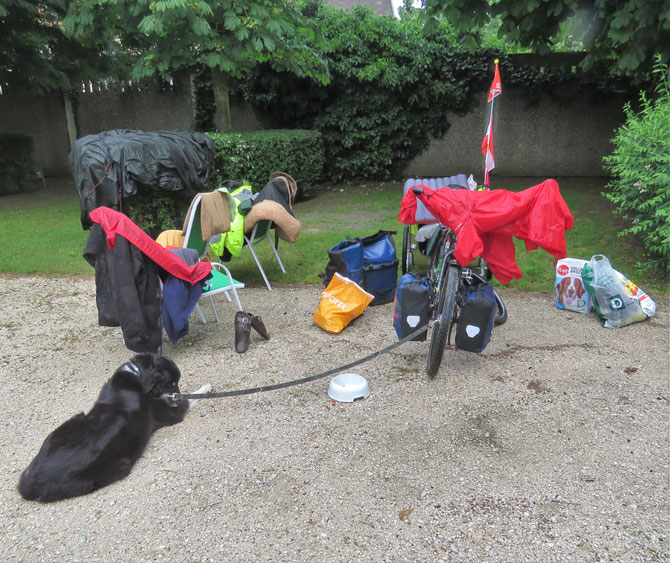 During my ride, I discovered a small herd of Pusztacattle . A very pristine cattle breed reminding of the Auerochse. Like the words of the Hungarian language are the horns in this race: scary long.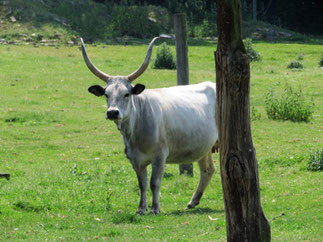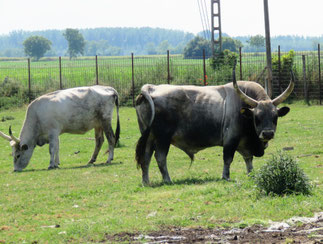 I was soon in the city of Gyor and thus almost back on the Danube river. The city had a large square and in front of the town hall a symphony orchestra was just cueing in for an evening concert. This atmosphere reminded me very much of Austria and it was not easy to cycle further.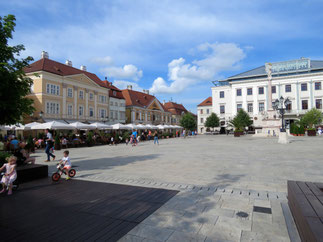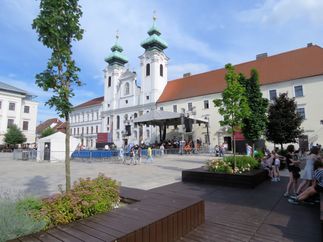 The very next day I was back on the Danube river and visited, after another overnight stay, the town Esztergom with its imposing castle and basilica.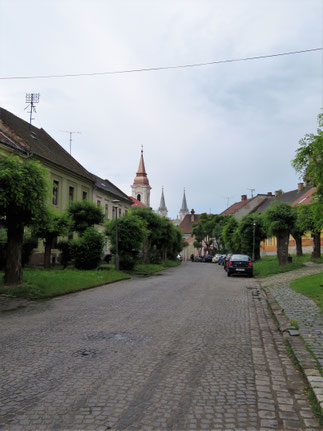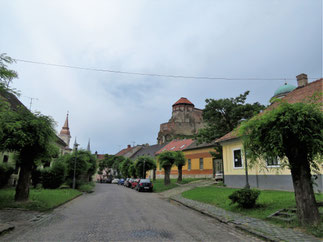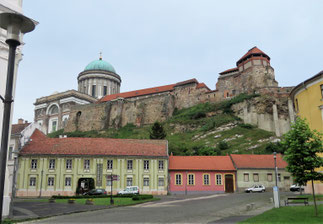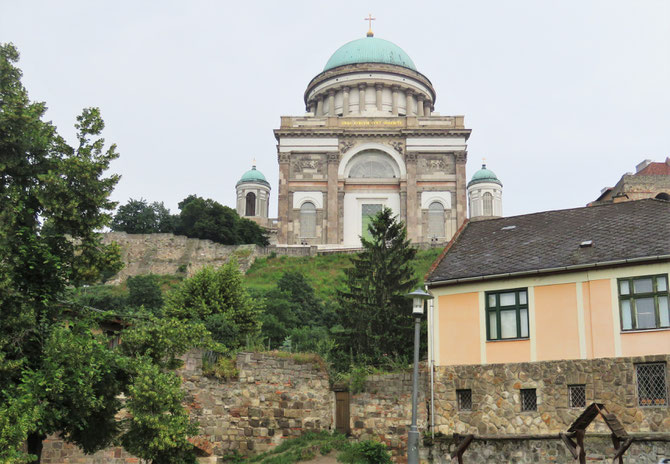 After a short city tour, I moved a little further down the Danube, with the ferry back to the north side of the river to Szob. After the next bend in the river, I reached the places Nagymaros / Visegrad. These two places are virtually the gateway to the landscape of Budapest.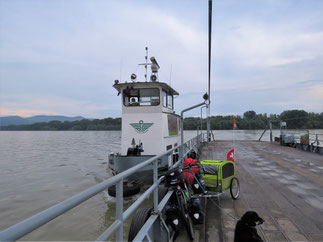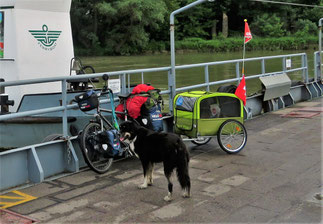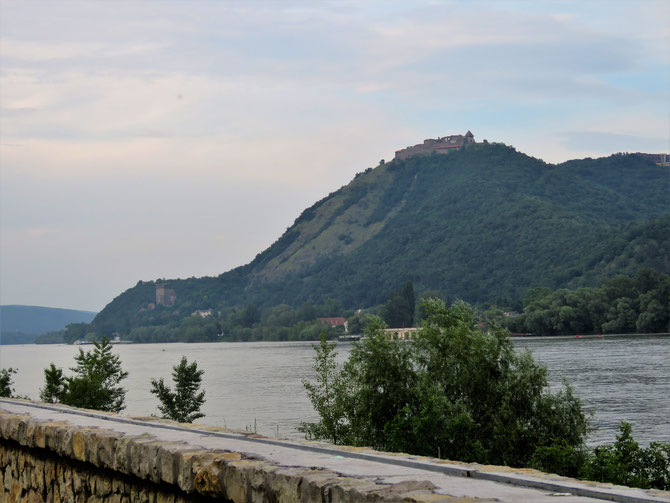 Yet some beautiful kilometers through small-scale agriculture area and I was in Vac where I again changed the river shore by ferry.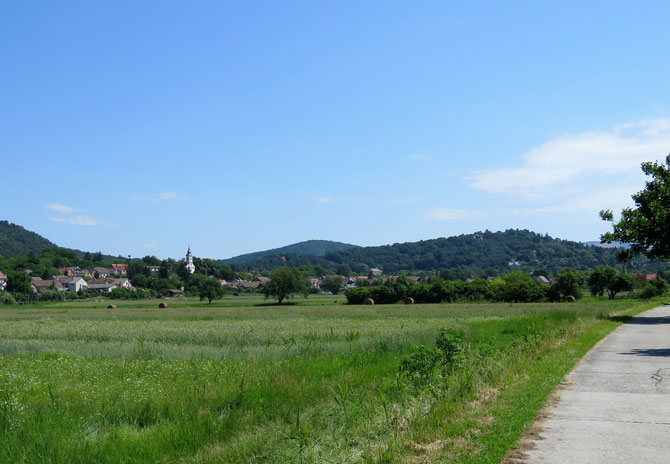 Here, on the island in Szentendre I took my time and enjoyed the sweet fruits of mulberry tree. Because these fruits were purple, my fingers were stained and I would have been therefore easily detected as nibbler. Unfortunately the mulberries are hardly used. From Szentendre to Budapest there is a bike path along the Danube through beautiful alluvial forests and along busy waterfronts. It does not take long and I caught the first glimpses of Budapest, and after crossing the bridge to the Danube Island one has a free, breathtaking view to the Parliament. "Wouw"!
Also the right side of the Danube, Buda, was showing of.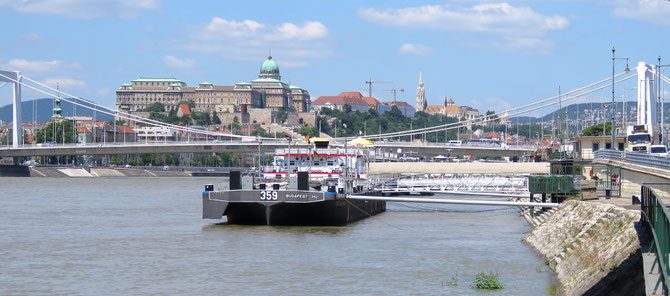 Since Budapest is blessed with beautiful and interesting buildings and important bridges I would like to show the atmosphere of the two cities: one from Pest the other of Buda. Let's start with Pest: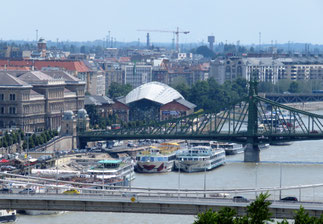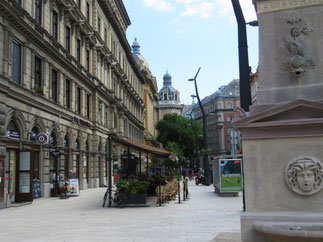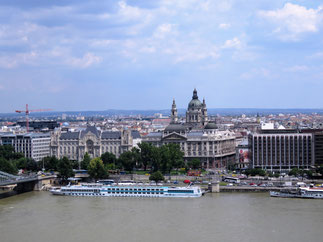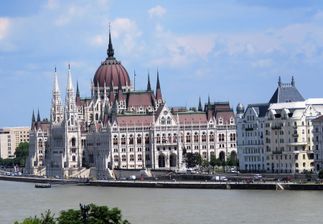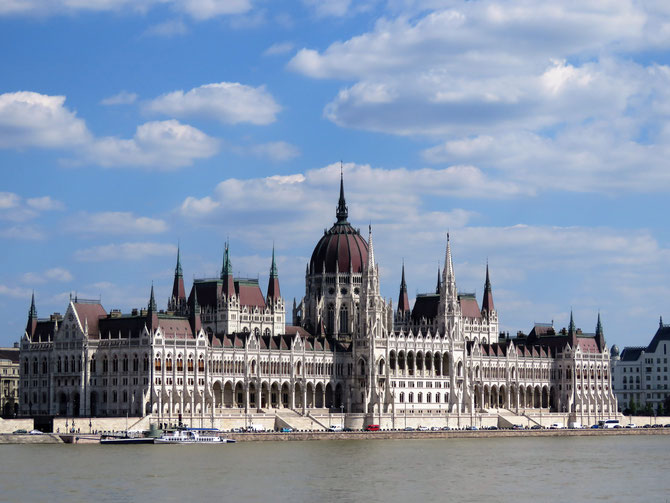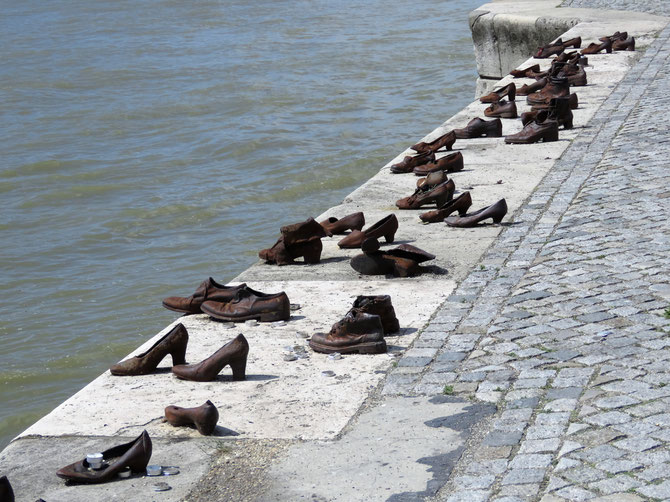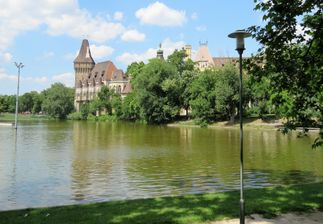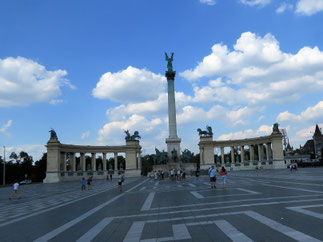 The bridges as important links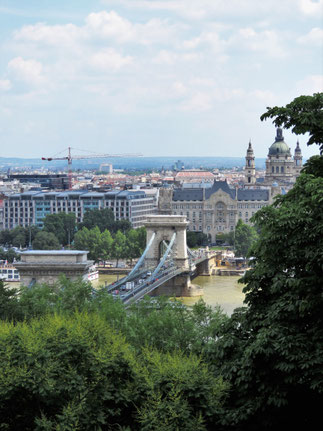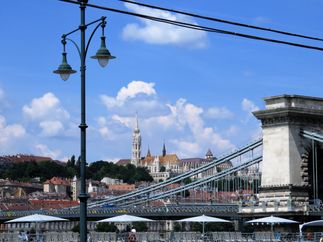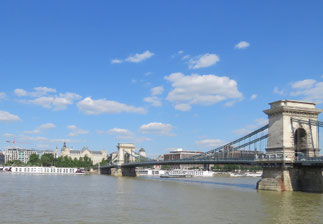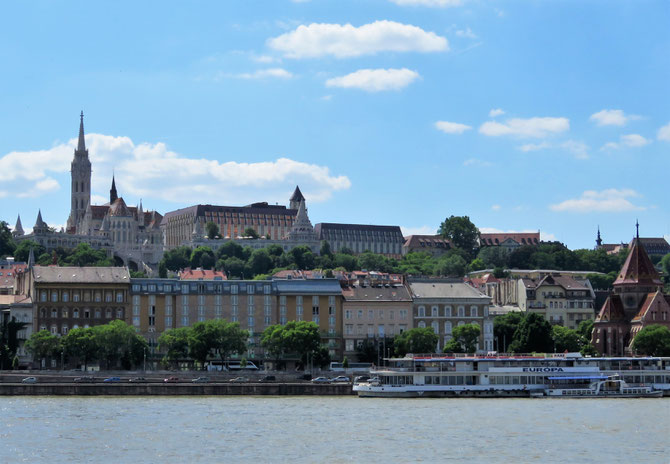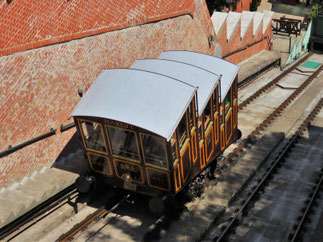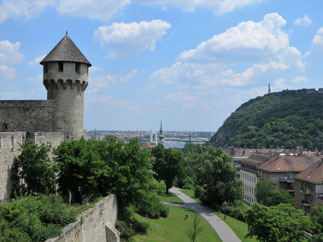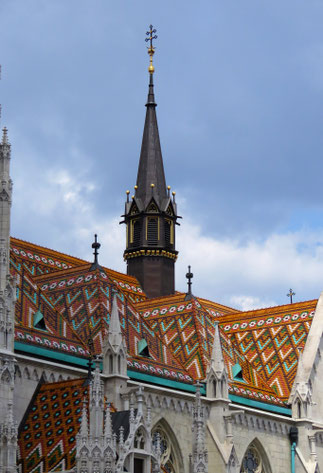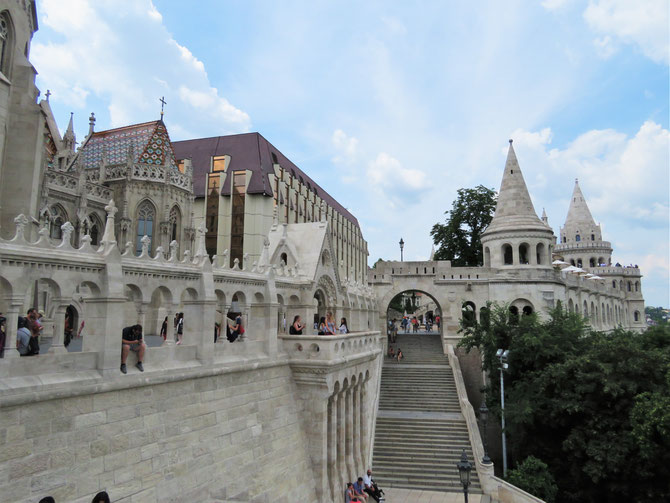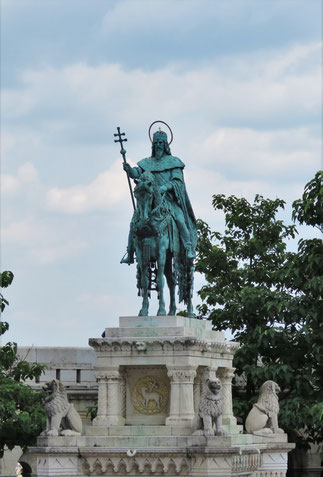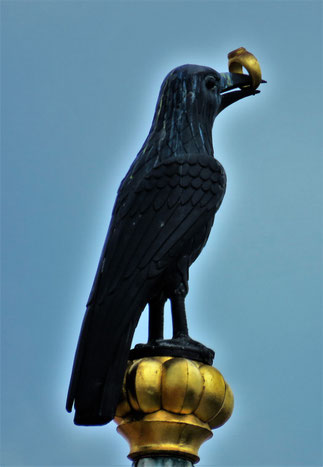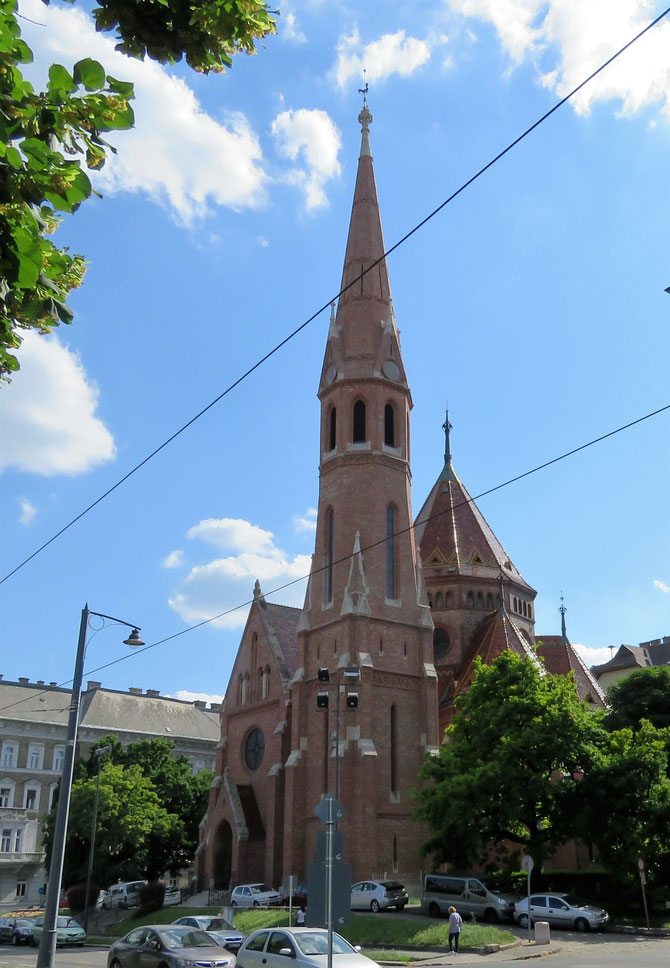 If anybody stays some time in a city, a night tour should not be missed. After this walk, we were invited by our son to a outstanding dinner in the well known "Monk`s Bistro".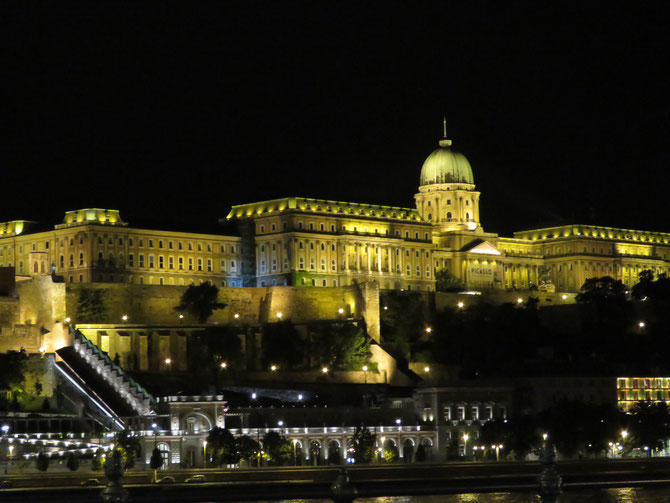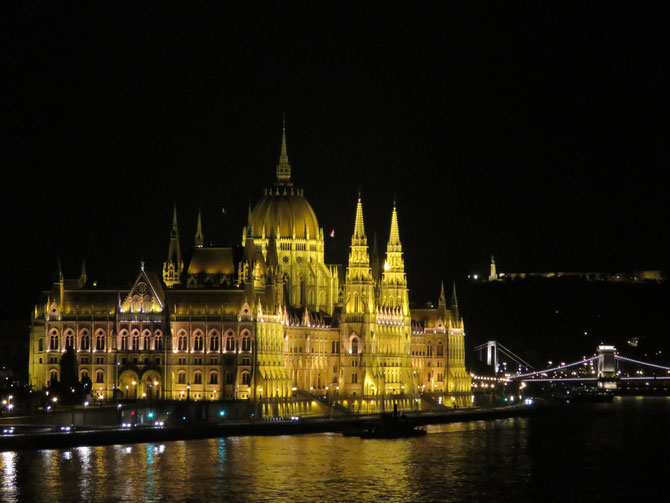 After Matthew had departed from Budapest, I soon was back on the road. I wanted to the signed bike path and I drove to the bridge, where I had seen a sign. After about five kilometers of detour I was juste a few hundred meters from the starting point. I then decided to go back to the campsite and pick up the road map of Hungary. Then I took off for the second time and pedaled happily on the specified cycle lanes until I finally realized that this path leads to the airport and never returns to the Danube. "Schit happens" was my thought but I had now the map and tried to cycle southwards parallel to the Danube. Those circumstances didnt bother me much becaus I cycled unintentionally and suddenly in a national park. A hot spot for an ornithologist. These plains south of Budapest were very similar those around lake Neusiedel and the birdlife was accordingly interesting.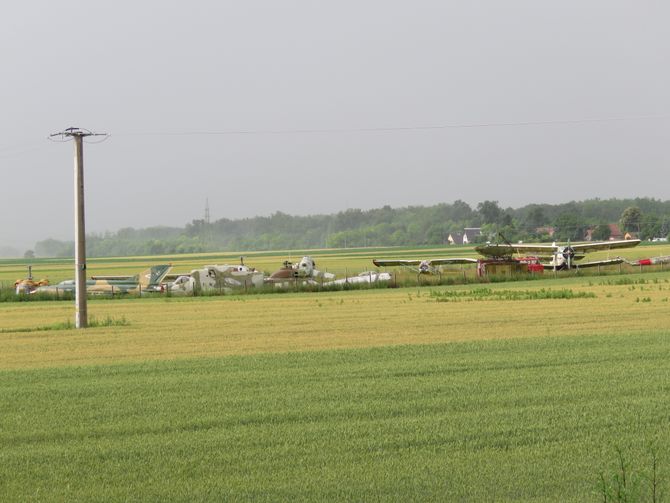 For the night I then looked for a quiet place on the edge of de National Parks. A few hours before there was a violent thunderstorm and it was really hard to find a place between the flooded road and the side ditch full of water . Up to the calves smeared with mud, I finally found a useful place. Such events belong also to the joy and sufferings of a long-distance cyclist. The following day, I went over a huge highway bridge (with bike lanes) to the other side of the Danube and after 80 kilometers in the town of Enying I met again my wife Astrid. This was a huge effort, but from Enying there were not even 20 km to the Lake Balaton.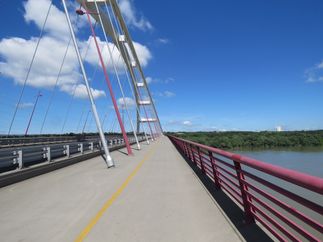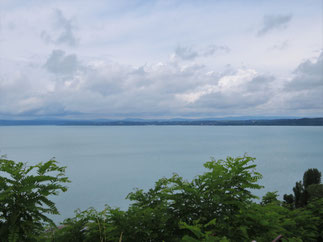 From Siofok I cycled on the Balaton cycle path to a village on the southwest shore called Balatobereny. From here you had a beautiful view of the volcanic mountains of the northern shore. One mountain looked like the famous Table Mountain in Cape Town, the destination of this trip.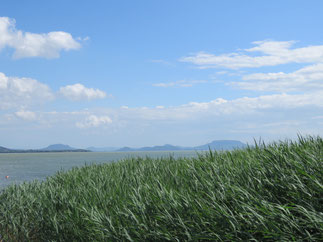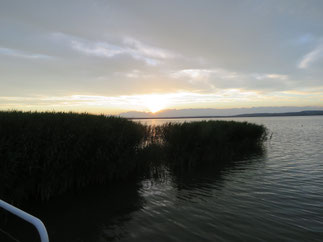 After a two-day break, I cycled through sleepy villages with pretty little houses southwards to the river Drava which was also the border to Kroatia.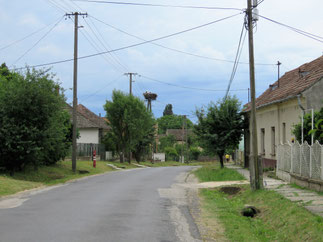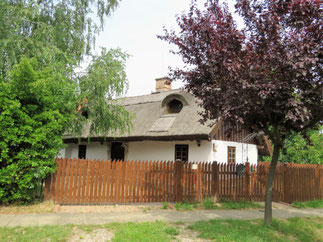 The passage through one of the villages was very unpleasant. Begging, dirty children, unkempt village with lots of rubbish lying around. A gypsy village, so my guess, and that was a few villages later confirmed by a restaurant owner. They, he said, would at most go by car there and then as quickly as possible - never by bike! I have hardly prejudices, but I had uneasy feelings in such a village and I think the Romas are not entirely innocent in that matter. But perhaps all this has indeed a cause and is simply a "wrong" way to fight back. The next day I was on the Drava and experienced here on the border with Croatia again a very different EU border crossing. The keyword is "Schengen". Border fence with barbed wire and embarrassing control. For all the Swiss who want to abolish the Schengen legislation, this border post is recommended for viewing. 10 cars in 30 minutes: just imagine this happens in Chiasso: traffic jams to the Gotthard tunnel in Airolo. When I was here in Croatia, I thought Hungary lies behind me now but it was impossible to find a campsites in Croatia, so we drove to Harkan, a city with thermal history. thus Astrid went four times over the border control and was each time carefully checked (WoMo searches). As I drove during the last two days each over 80 km, we had a rest and I did some washing befor I returned to Croatia. I then drove on a new bike path on the Hungarian side of the Drava River. After about 20 kilometers, this path came to an end, in no man's land. Nowhere was it a hint or a sign indicating a dead end. I think that here many cyclists are already stranded. About a furlong I tortured myself by the heat and came after about 15 km back to the main road which led to Croatia. But befeven a lunch break next to a poppy field after flowering. Please take notice this is Hungary and not Afghanistan.