from   km   19`141  -   km  19`436 km            total 295 km
The customs in Rwanda went very fast and Fiona and I wanted to sneak away without presenting Dimitri to the officials. But as soon as we were on our bikes, an official came and wanted to look at and control the dog. So again a pause of at least 30 minutes had to be expected. The writing - not to say - spelling of the papers (health certificate) took a while - but free of charge. What a miracle. The official was full of admiration for the complete papers. So we could continue cycling soon. Cycling in Ruanda was at the beginning very easy but soon we noticed, that we cycled in the land of a thousand hills. In addition, there was a bit of rain but we avoided the worst by staying in a restaurant and having a portion of fries. Then we rode on to a lodge which was not actually on our way but on the road into the Virunga mountains. On our way we passed big villages with refugees from Congo. Amazing what this small country does for these refugees.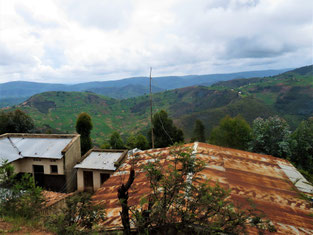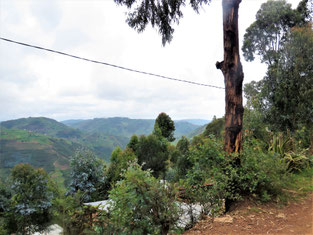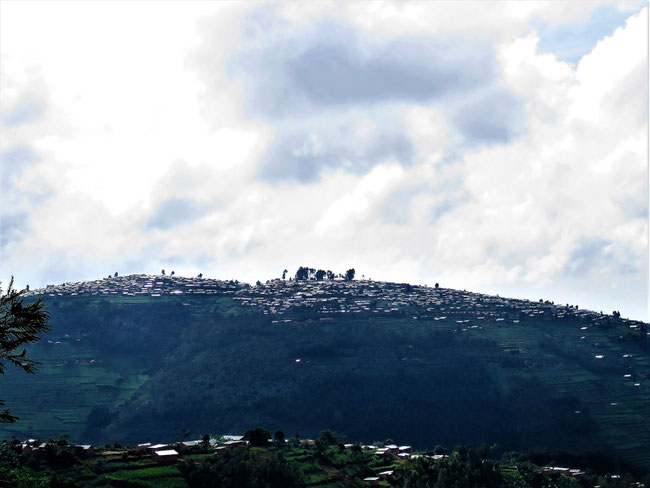 The rear wheel on Fionas bike made some fanny noises and it did not work properly. Again and again I tried to adjust it, but it deteriorated rapidly and after a short time we could not even turn that wheel. 20 km ahead of the reserved lodge at Lake Muhazi, we had to arrange a taxi for Fiona. After some difficulties, the management of the lodge sent us a car. About two hours later, and quite soaked, I also reached the lodge's warm cabin.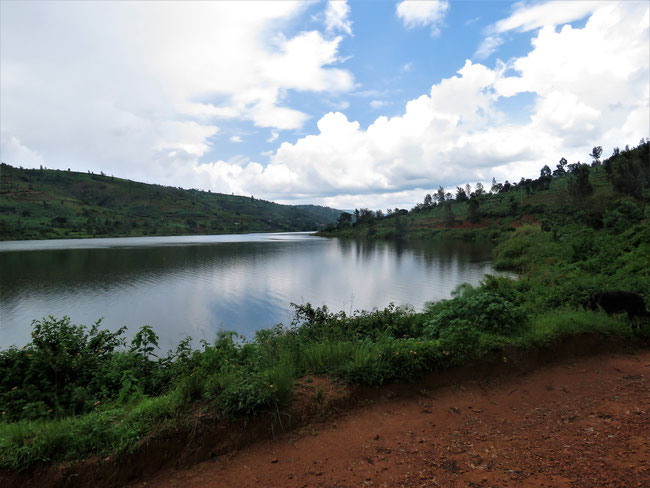 The next morning Fiona had to use a taxi again. After breakfast, I started my solo tour to Kigali. Fiona just started two hours later  but she was still much faster at our meeting point at the Milles Hill Hotel in Kigali. There we were picked up by Brian and together we walked to his house. So, we met again with the nice Dutch ABCDE family and their grandfather Frits. Oh yes: ABCDE stands for Anne, Brian, Cayli, Debra and Eysha.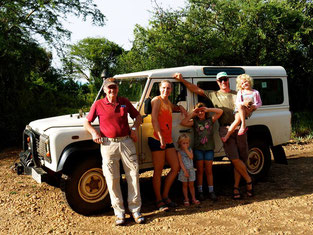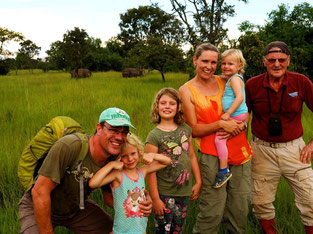 We got an exceptional  nice reception in this family and also got helpful tips for our visit to the city of Kigali. We visited the genocide museum, the shops in the Muslim district and finally the modern center with the big hotels and shopping center.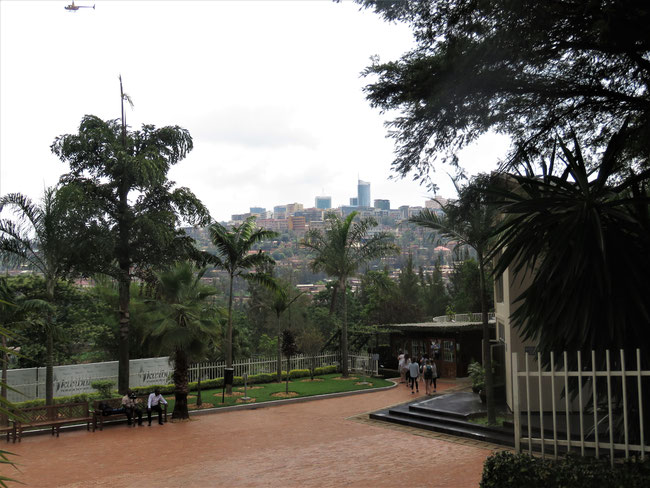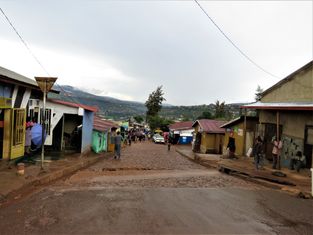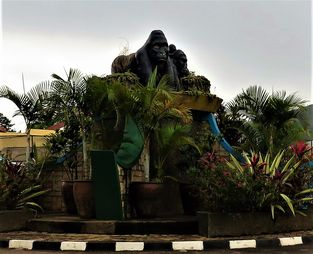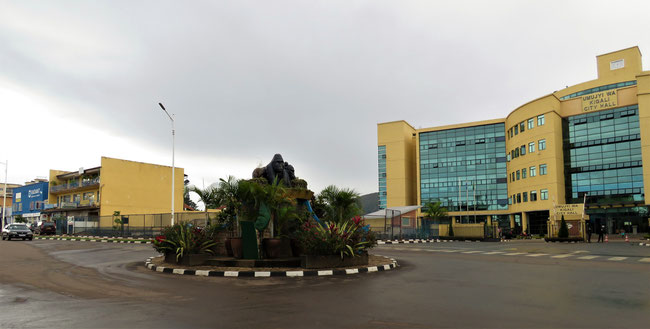 The most impressive part was the visit to the Genocide Museum. A large part is dedicated to the genocide (Tutsi / Hutus) in Rwanda, but also some other outrages are treated. It made us very thoughtful to what human beings are capable and which powers (churches and different states) are involved  with their dirty influences.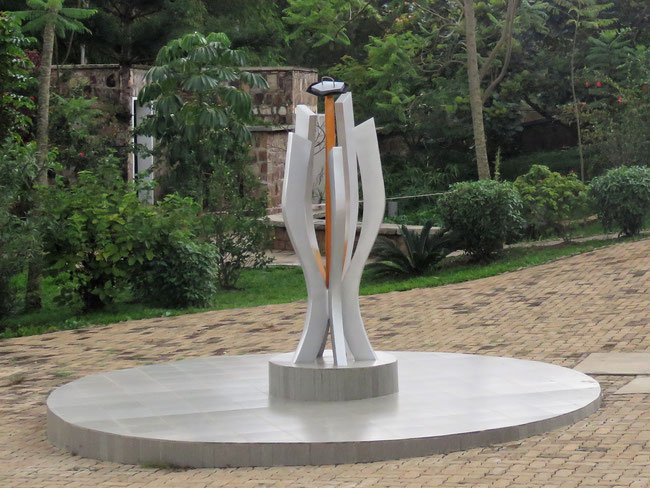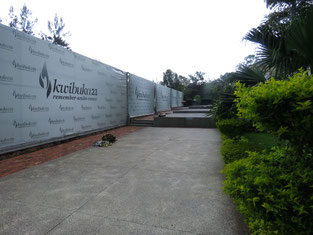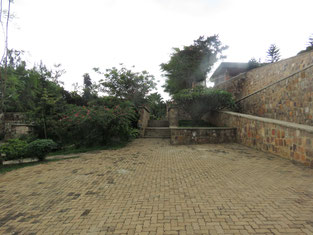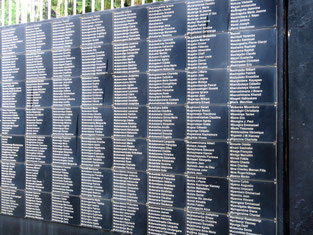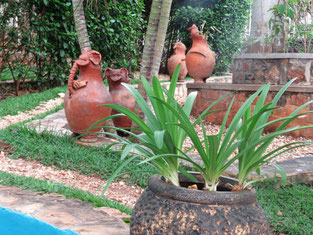 In late afternoon Fiona had to flew back to Switzerland. Brian got her a box for her bike and organized a taxi to the airport. I stayed one more day and then, with a heavy heart, said goodbye to this lovely family. Brian accompanied me on his bike out of the city to the airport. Thank you again to the whole family.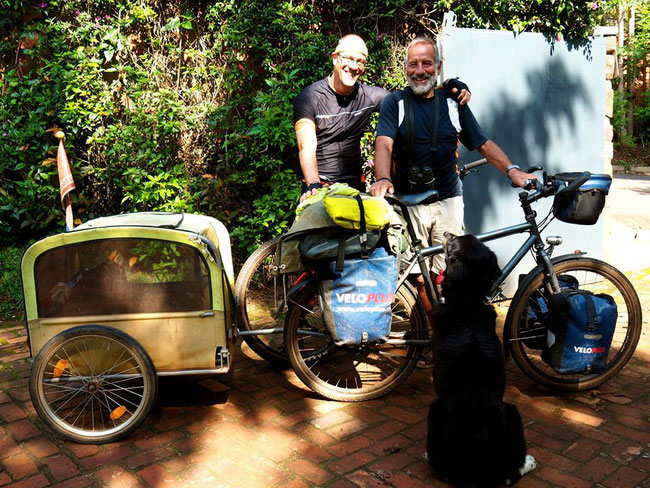 Rwanda is the cleanest country in Africa due to the rigorous ban on many plastic articles and the ever-present cleansing squads. However, it is densely populated and practically the whole country is used for agriculture. There is hardly a free spot in this land from the valley floor to the heights of these thousand hills. On 26,000 square kilometers 13 million people are making their living.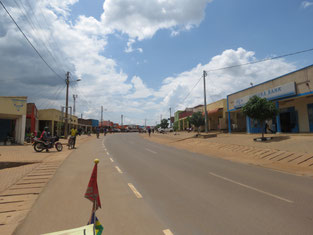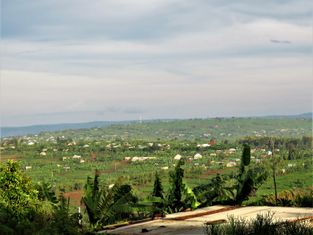 With the bike you always meet new people with different stories. Here I met, for example, two hiking Italians who wanted to reach Kigali and also these women with their colorful, eye catching clothes.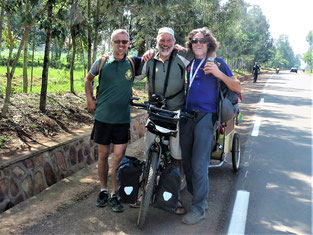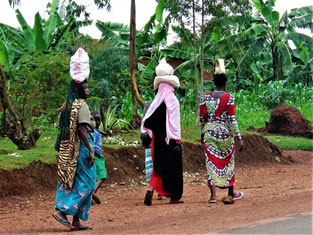 Through villages and along fertile valleys, where mostly rice is grown, I cycled slightly downhill towards the Tanzanian border. The landscape became shallower and warmer and soon you could see the wide plain of the border area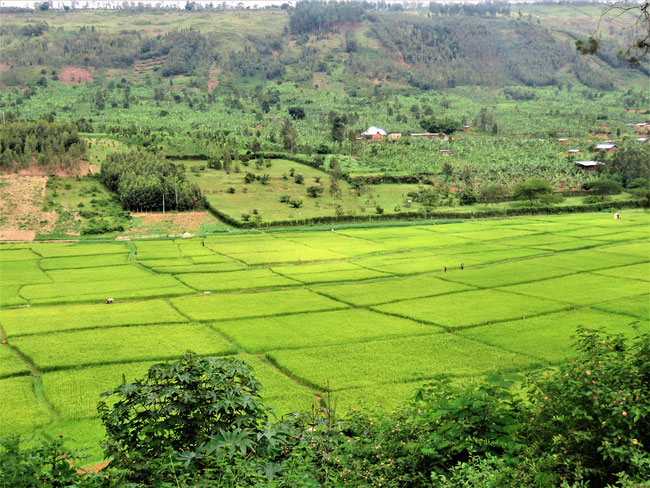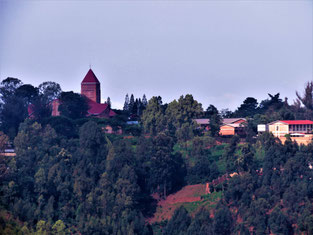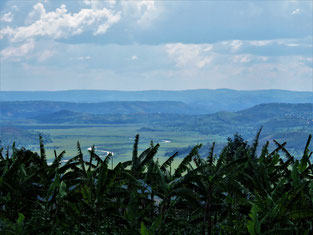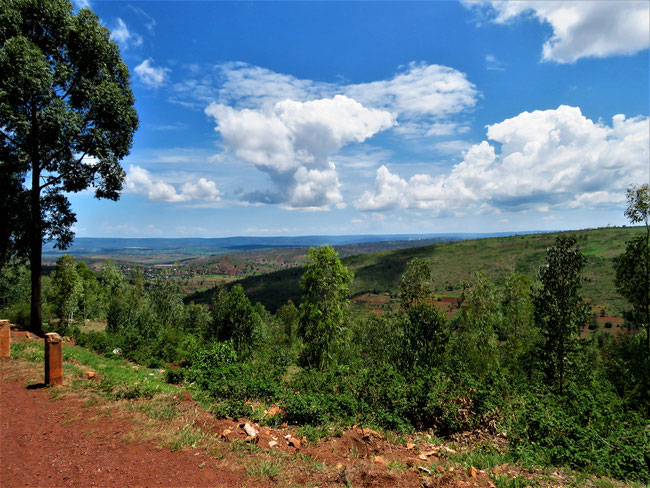 Shortly before the Rusumo Falls I stayed one more night in Rwanda. The next day I wanted to be early at the border to cross to Tanzania.